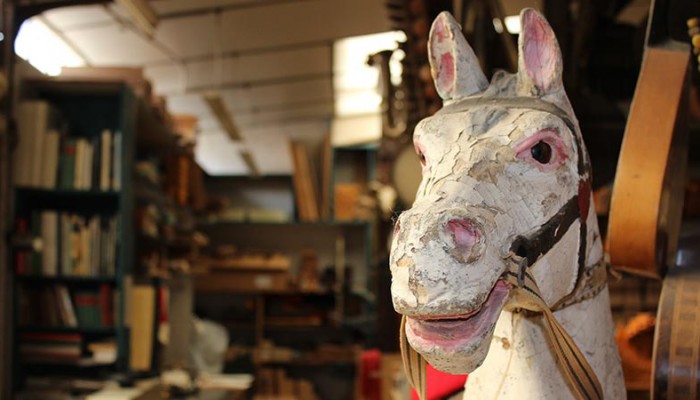 Historical
For over 40 years, mechanical music passion Odin family.
Starting with  André ODIN, graduated of the Ecole des Beaux-Arts of St Etienne. In the 70s, it was the discovery of a 36 Thibouville that will be the beginning of the adventure, this organ triggers a passion, almost an obsession: to create instruments.
In 90s, Emmanuel ODIN, continues this fabrication with the same desires and the same attention to perfection as his father. Graduated from the Ecole des Beaux-Arts, he is immersed in the atmosphere of mechanical music since childhood.
In 1997, Odile ODIN , graduated from the Ecole des Beaux-Arts to,  begins to work in the workshop.
Lara, Lovis and Antonin, our children, are involved according to their respective skills.
Fabrication
Our barrel organs are design by hand and keep the traditional method of production. 100% French.
Read more ? Specificities and glossary
More photo ? Picture of the workshop